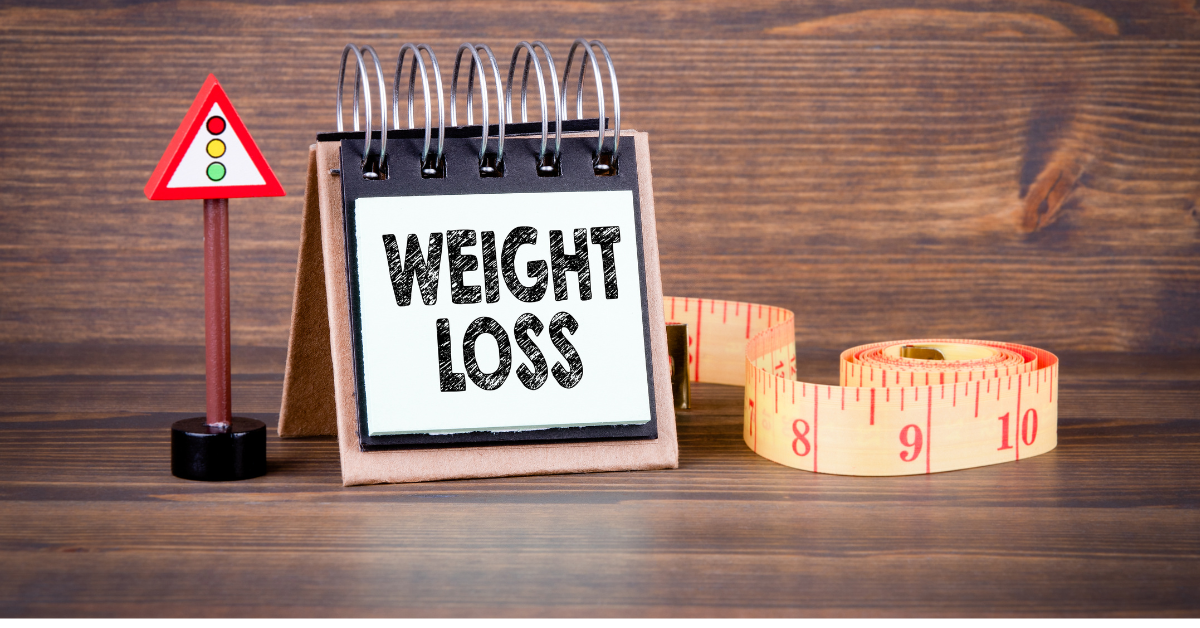 Semaglutide is a new weight loss drug that has come on the market recently. It can help people lose weight when other strategies haven't worked. Some people are calling semaglutide a "game changer" when it comes to weight loss.

You may have read about semaglutide in the news. One woman recently told INSIDER that the drug completely stopped her cravings for sugar and bacon. She lost 70 pounds while taking the drug. In addition, she has maintained weight loss.

It's safe to say that mainstream interest is piqued when it comes to semaglutide for weight loss. Let's take a closer look.
What is Semaglutide?
Semaglutide is a prescription medication that is used to treat obesity. The Food and Drug Administration (FDA) approved semaglutide (brand name Wegovy) for use in obesity management in 2021. However, semaglutide was already being used with FDA approval as a drug to treat type 2 diabetes for several years.

Semaglutide is a peptide that mimics the hormone glucagon-like peptide (GLP-1) that the human body produces naturally in the small intestine. Evidence from trials suggests that semaglutide can help people to lose weight by suppressing appetite. That's because this specific peptide targets areas of the brain that regulate food intake and appetite, it also helps improve the metabolism of sugar.
Is Semaglutide effective for weight loss?
People aren't just motivated by positive semaglutide weight loss reviews. The data backs up claims that this medication may help people to turn a corner on obesity even if they've struggled with cravings, a sluggish metabolism, and failed diet efforts.

Studies have found that semaglutide can help overweight and obese adults to lose more weight compared to lifestyle changes alone. Researchers are still uncovering the mechanisms behind how semaglutide helps people to lose weight. The prevailing theory is that the medication can help balance core hormones to curb appetite. Of course, the medication's role in helping to balance insulin levels is directly linked to its power for helping to decrease cravings and overeating, which can lead to obesity.

"How much weight do you lose with semaglutide?"

While the answer will vary by patient, previous research found that patients taking the drug lost were able to lose 15 to 20 percent of their body weight over 68 weeks. For patients taking the placebo, just 2.4 percent of body fat was lost during that same period.
Who can take Semaglutide?
Semaglutide is currently only approved for patients with a body mass index BMI of 30 or more. However, patients with obesity-related conditions only need a BMI of 27 to be approved.

The FDA approved this drug for use in addition to increased physical activity and a reduced-calorie diet.
Is Semaglutide Approved for Weight Loss in Non-Diabetics?
Yes! There's some confusion over the use of semaglutide as a medication for weight loss due to the fact that it previously only had FDA approval for use with diabetes management. While semaglutide has had FDA approval since 2017, it only gained FDA approval for use as a weight loss medication in 2021. The currently approved dosage for obesity management is once-weekly 2.4 mg injections. Semaglutide can currently only be taken under the direction of a doctor.
How long can you take semaglutide?
While semaglutide is not intended to be a permanent solution for losing weight, it can be an effective tool for helping people to make gains when starting medically supervised weight loss plans. The typical protocol for semaglutide is designed to last for several weeks. Your care provider may adjust dosages as your progress is monitored.
What are the side effects?
Should patients be worried about any side effects when taking semaglutide? Based on trials, semaglutide does not pose any significant health or safety concerns. However, like any medication, semaglutide can cause side effects. So far, most of the side effects observed in clinical trials of semaglutide appear to be mild.

Patients are encouraged to tell their care providers about symptoms after starting semaglutide. Some patients do experience mild diarrhea and nausea symptoms after taking semaglutide. However, researchers generally consider the side effects of this medication to be no riskier than side effects associated with popular medications used to treat diabetes, high cholesterol, hypertension, and other common medical conditions.
Is it time to have a conversation about Semaglutide?
Semaglutide isn't for everyone. This medication is for people ready to follow a medically assisted plan for weight loss after struggling to be successful using diet, exercise, and lifestyle changes alone.

Fitting semaglutide into your lifestyle can be easy when you use Semaglutide + Carb Revolution Apple Cinnamon. Designed to assist with chronic weight management for adults with obesity, this formula is helping people to get a head start on a healthier life.

The accompanying Carb Revolution® program uses intermittent fasting and carbohydrate cycling to balance essential macronutrients in your diet to accelerate your metabolic state while preserving lean muscle mass.

Learn more today about this fast, efficient method for losing weight.
Questions?
Chat or call (877) 659-6050. Our Wellness Advisors are ready to assist you.
About TeleWellnessMD® CLICK HERE to browse our products.
TelewellnessMD® provides consulting and program recommendations for general health, age management, nutrition and other wellness healthcare needs through an online platform and network of wellness medical providers.