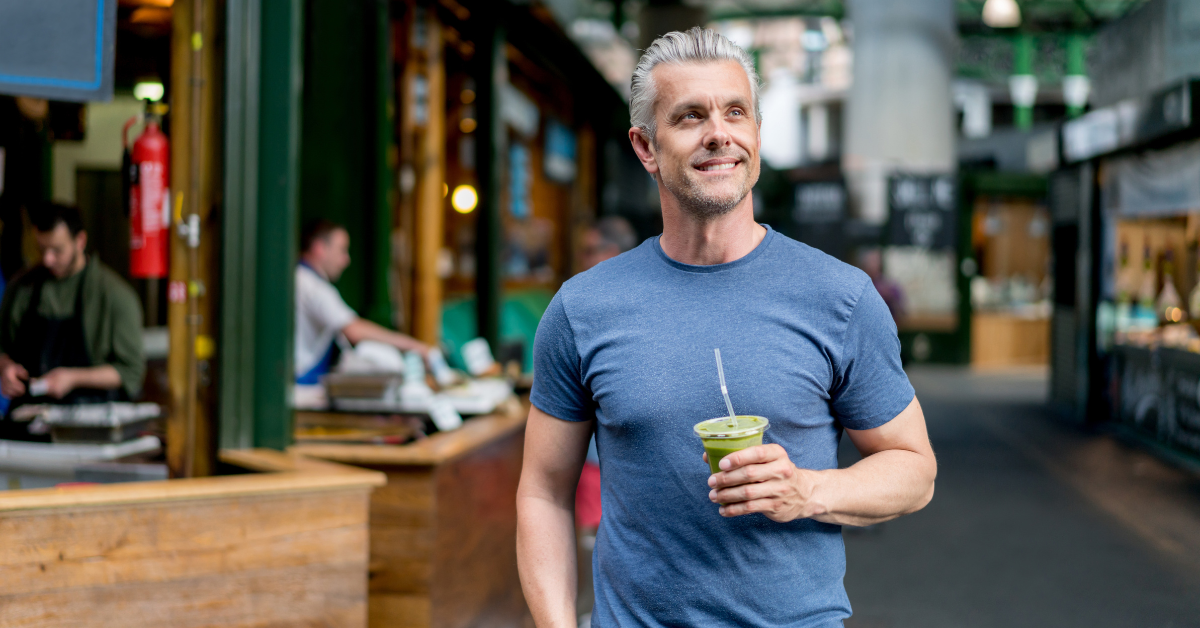 In recognition of men's health week, we're talking about men's wellness.
With men's health week finally here, it's time to talk about some of the most critical health issues facing men today. With the stigma regarding men's health topics finally fading away, more men are making an effort to take steps to improve their health before it's too late.

Whether focusing on men's mental health week or addressing sexual health and heart disease, there are many things you can do to take charge of your health and live life to the fullest.

Following are some men's health tips you can use to improve your quality of life and overall wellbeing.

#1 Take Charge of Your Sexual Health
It's natural for your libido to fluctuate from time to time, especially as you age or are under stress. However, it's essential to recognize how your sexual health can impact your quality of life and relationships.

Fortunately, there are tips you can try to enhance your libido and enjoy a healthy and robust sex life.
Make dietary changes - Some fruits are thought to be natural aphrodisiacs and can help increase your libido and aid performance. Try adding avocados, bananas, and apples to your diet. Oysters, salmon, and an occasional glass of red wine can also help enhance desire and get you in the mood. There are also several vitamins and minerals for men's sexual health you can try to improve your performance. For example, vitamin D and B3 can improve your mood and increase your desire for sexual intimacy.
Lose Weight - If you've lost interest in sex and intimacy, your weight may be to blame. Studies have found that excess weight can affect a man's sex drive as it impacts testosterone levels. Diet and exercise can help you shed excess pounds and leave you with more energy for the bedroom.
Consider men's health supplements - If you need an extra boost to help get your sexual health back on track, consider taking Bremelanotide, PT-141. A double-blind, placebo-controlled study conducted in 2004 showed a statistically significant response in erectile dysfunction patients when this supplement was administered via injection. This substance may help address erectile dysfunction and aid in your sexual performance.
#2 Protect Your Heart Health
Heart disease is one of the leading causes of death for men. Because heart disease typically develops slowly over many years, the time to start taking charge of your heart health is now! Fortunately, there are some simple diet and exercise changes that you can do to help decrease your chances of developing heart disease.
Related:
Managing Stress: National Stress Month 2022
#3 Don't Ignore Your Mental Health
Did you know that men are three times more likely to commit suicide than women? Yet, they are much less likely to see a therapist than women, per the Center for Disease Control and Prevention (CDC). And they have a more negative view of counseling than women. When men do go see a therapist, it's typically because of a crisis or because they are compelled by outside forces.

It's clear that men's mental health is something that should not be ignored. So, how can men take care of their mental health? Start by becoming knowledgeable about mental health-related symptoms, such as trouble sleeping, changes in eating, and difficulties in relationships. There are some surprising signs of mental health issues that most people aren't aware of. Know what these are, and if you do experience some of them, talk to your primary care doctor.

Whether you're a man or you have men in your life you care deeply about, men's health is a topic that needs to be taken very seriously. By learning how to be proactive with your health and taking charge of your wellbeing, you'll enjoy a better quality of life for decades to come.