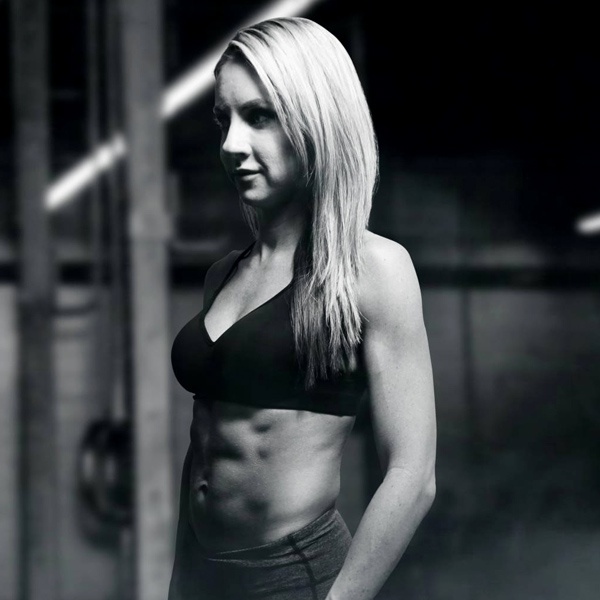 Trim® Medical Team member and mother of two, Jamie Tripp, ARNP-C, lives and breathes health and fitness…and it shows. How can other working moms like her get six-pack abs? Jamie lays it all out for you in this video and shares her personal regimen below.
A working mom's secret to health: Trim® Carb Revolution™
Jamie sees patients at the Metabolix Wellness Center in Clearwater, FL, where she recommends the Trim® Carb Revolution™ program—a healthy lifestyle system she co-created with TeleWellnessMD™ founding physician, Brent Agin, MD. Not only does she recommend the program to her patients, she is a devoted follower herself.
Jamie says, "I feel great, my energy's great and I love how I look!"
The Trim® Carb Revolution™ program combines the science of carbohydrate cycling and intermittent fasting along with consumption of high protein, healthy fats, and Trim® Nutrition nutraceuticals. This system, not only provides an eating plan that keeps your appetite satisfied during weight loss, it teaches you how to adopt healthy eating habits so you maintain your results.
Jamie's Personal Regimen
Diet:
Exercise:
HIIT training 1-2 days a week, 20-30 minutes.
Weight Training 3 days a week, 45 minutes.
Supplements:
Nutrient Injections:
Trim® Carb Revolution™ program kits are available as a 7-Day Detox, for those who want to jumpstart their weight loss, and as a complete 4-Week program for those who are ready to get serious. CLICK HERE to select your program and get started today!
Download one of our free guides to learn more about how supplementation and prescription nutrient therapies can slow down the aging process, increase energy and improve your overall health.
More posts for you:
Weight loss success stories: featured client testimonial
Questions?
About TeleWellnessMD® and Trim® Nutrition CLICK HERE to browse our products.
TelewellnessMD® provides consulting and program recommendations for general health, age management, nutrition and other wellness healthcare needs through an online platform and network of wellness medical providers. Trim® Nutrition's product line includes vitamins, supplements and protein shakes manufactured in CGMP facilities and proprietary nutrient injections compounded in a certified licensed pharmacy using the highest quality ingredients. Headquartered in Clearwater, Florida, Trim® Nutrition's clinical staff of physicians, pharmacists, registered nurses, and research and development specialists are dedicated to the mission of Making Bodies Better™.