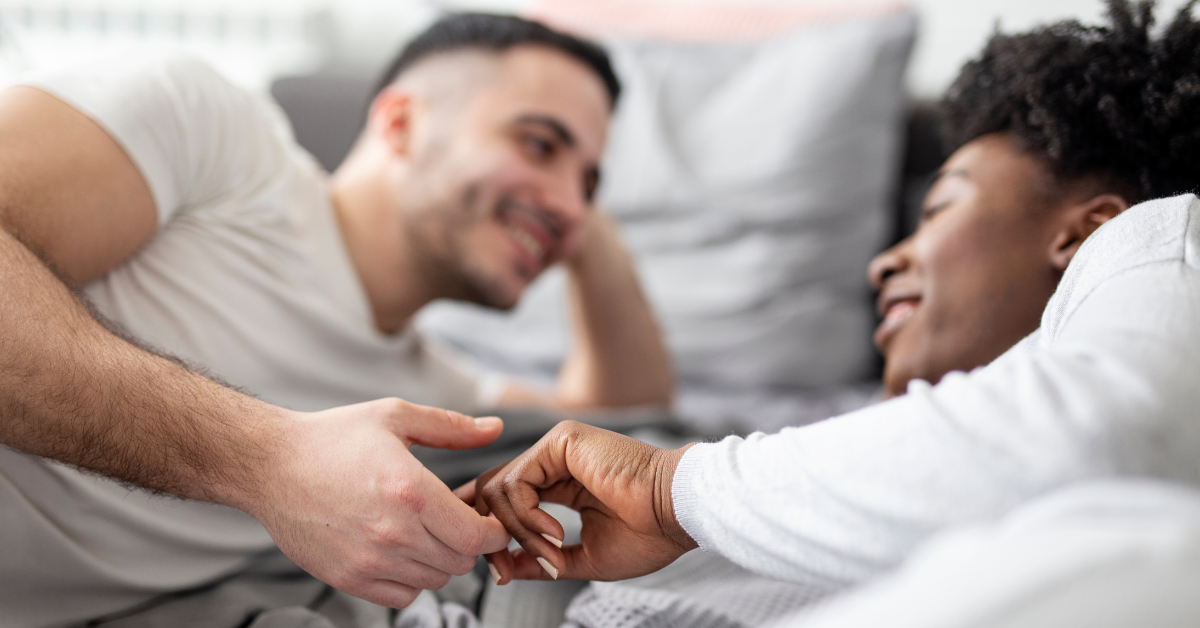 The World Health Organization (WHO) has designated September 4th this year as World Sexual Health Day. On this day, WHO reminds us that every person has a right to sexual well-being.
The month of September is an excellent time to reflect on the ways that looking after your sexual health enhances overall well-being.
What is Sexual Health?
From a clinical perspective, sexual health is a field of research, healthcare, and social activism that explores sexual well-being during all life stages. Unlike other areas of health, sexual health isn't tied to just one part of the body. It incorporates mental, emotional, and physical health to serve as an important barometer for what may be missing from your personal wellness plan.
Sexual health is important all throughout a person's life. Good sexual health might even help you to live longer. Research shows that successful aging and positive quality of life indicators can correlate with sexual satisfaction.
3 Important Sexual Health Tips
Curious about what you can do to improve your sexual health? Take a look at three sexual health tips that nobody should neglect!
#1 Don't Ignore Conditions That Could be Harming Your Sexual Health
There are many conditions —both physical and emotional, that can affect sexual health. It's essential to address these issues. That's because it can affect your overall well-being. According to a survey published in 2016, men and women who are in good overall health report significantly higher satisfaction with their sexual health than individuals who report that their overall health is poor.
Many people suffer from sexual health problems because they are neglecting health conditions that rob them of function, vitality, and desire. In fact, a number of common health conditions are linked with sexual dysfunction. This includes diabetes, hypertension, thyroid disease, depression, and more.
The lesson? Sexual health should be a topic that's discussed with your doctor!
#2 Get Comfortable with Stating Boundaries
Healthy boundaries are important when it comes to your sex life. What are boundaries? They are a collection of what you need to feel safe and supported. Your boundaries represent what you are comfortable with and what you are not. The problem is that it can be hard to know how to bring up your boundaries with your sexual partners. It's not exactly easy to talk about. The first step is to have a better awareness of your own boundaries.
Sexual Health Month is a great time to formulate a list of personal boundaries that you can communicate to partners. Spending time alone to reflect on what makes you feel comfortable can be an important exercise in self-knowledge.
Writing down your boundaries makes it easier to communicate them out loud with your partner. Revisit the list throughout the year based on how your needs change.
#3 Don't Believe That You're Flawed if You Have a Low Sex Drive
Sexual health isn't about being in a constant state of feeling in the mood. Everyone's sex drive is different. There is not one normal sex drive for everyone. And, your sex drive may vary from time to time for a variety of reasons from stress to physical conditions.
Having a low sex drive doesn't mean that you are flawed. However, if a low sex drive is causing you to feel unhappy or affecting your life, it's important to feel free to explore tools for increasing sexual enjoyment and desire. There is nothing wrong with getting a little help if needed.
Sexual health aids can be extremely helpful in scenarios where you emotionally want to have sex but physically need a little help. One popular option for people dealing with a sexual health "slump" is a topical Arousal Cream that helps to increase blood flow to the applied area for improved sensitivity that can lead to enhanced sexual intensity.
Final Thoughts
It's impossible to unlink sexual health from your overall health. These two things are related. Sexual health awareness is essential. Taking care of your sexual health is one of the keys to living a healthy, fulfilling, and integrated life.
Questions?
Chat or call (877) 659-6050. Our Wellness Advisors are ready to assist you.
About TeleWellnessMD® CLICK HERE to browse our products.
TelewellnessMD® provides consulting and program recommendations for general health, age management, nutrition and other wellness healthcare needs through an online platform and network of wellness medical providers.