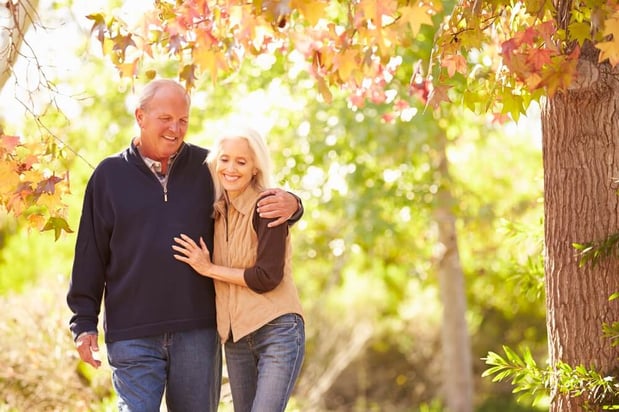 Getting through the day with a vitamin B12 deficiency is like expecting your car to make it across the country with only a quarter tank of gas. What causes vitamin B12 deficiency, how do you know if you're at risk, how can it affect your health and what can you do about it?
What Causes a Vitamin B12 Deficiency
Vitamin B12 deficiencies have a variety of causes including:
Vitamin B12 malabsorption from food

Pernicious anemia

Postsurgical malabsorption

Dietary deficiency
Some studies have shown as many as 40% of Americans suffer from low B12 levels. Many people don't even know it, they just live with the symptoms - which include anemia, low blood pressure, fatigue, feeling light headed, migraines and depression.
The following groups are among those most likely to be vitamin B12 deficient:
Older adults

Individuals with atrophic gastritis

Individuals with pernicious anemia

Individuals with gastrointestinal disorders or surgery

Pregnant and lactating women who follow strict vegetarian diets and their infants
Most non vegetarians can maintain healthy vitamin B12 levels through the animal products in their diets. But even for non vegetarians, B12 deficiencies are common.
How a Vitamin B12 Deficiency Can Affect Your Health
Vitamin B12 plays a vital role in literally everything your body does. Maintaining a healthy level of vitamin B12:
Keeps your brain and nerve cells functioning normally

Helps regenerate blood cells and synthesize DNA

Enables each individual cell to do its metabolic duty
According to the National Institute of Health, the health risks associated with vitamin B12 deficiency include:

● Cardiovascular disease
● Dementia and cognitive function
● Energy and endurance related symptoms
● Pernicious anemia
Vitamin B12 Injections for B12 Deficiency
Some B12 deficiencies can be stabilized by ingesting supplements but many medical professionals recommend B12 injections to vegetarians or people who are unable to absorb enough B12 to experience its benefits. Vitamin B12 injections can help restore and sustain healthy metabolic functions. This can lead to an uptick in energy levels, better memory, and healthier cognitive functions. And when used alongside a steady workout or weight loss regimen, that extra boost to your cellular process may help boost the results.
How TeleWellnessMD Can Help
TeleWellnessMD prescribes vitamin B12 and other vitamin injection and peptide therapies for general wellness, age management, weight management and athletic performance. Click the banner to review testimonials from some of our clients who've had successful outcomes with Methylcobalamin B12 injection therapy.


For more information about the benefits and uses of vitamin injection therapy protocols prescribed by TeleWellnessMD™ providers, download our free guide: TeleWellnessMD™ Vitamin Injection Guide.
More posts for you:
Health benefits of B complex vitamins
Questions?
Chat or call (877) 659-6050. Our Wellness Advisers are ready to assist you.
About TeleWellnessMD® and Trim® Nutrition
CLICK HERE to browse our products.
TelewellnessMD® provides consulting and program recommendations for general health, age management, nutrition and other wellness healthcare needs through an online platform and network of wellness medical providers. Trim® Nutrition's product line includes vitamins, supplements and protein shakes manufactured in CGMP facilities and proprietary nutrient injections compounded in a certified licensed pharmacy using the highest quality ingredients. Headquartered in Clearwater, Florida, Trim® Nutrition's clinical staff of physicians, pharmacists, registered nurses, and research and development specialists are dedicated to the mission of Making Bodies Better™.