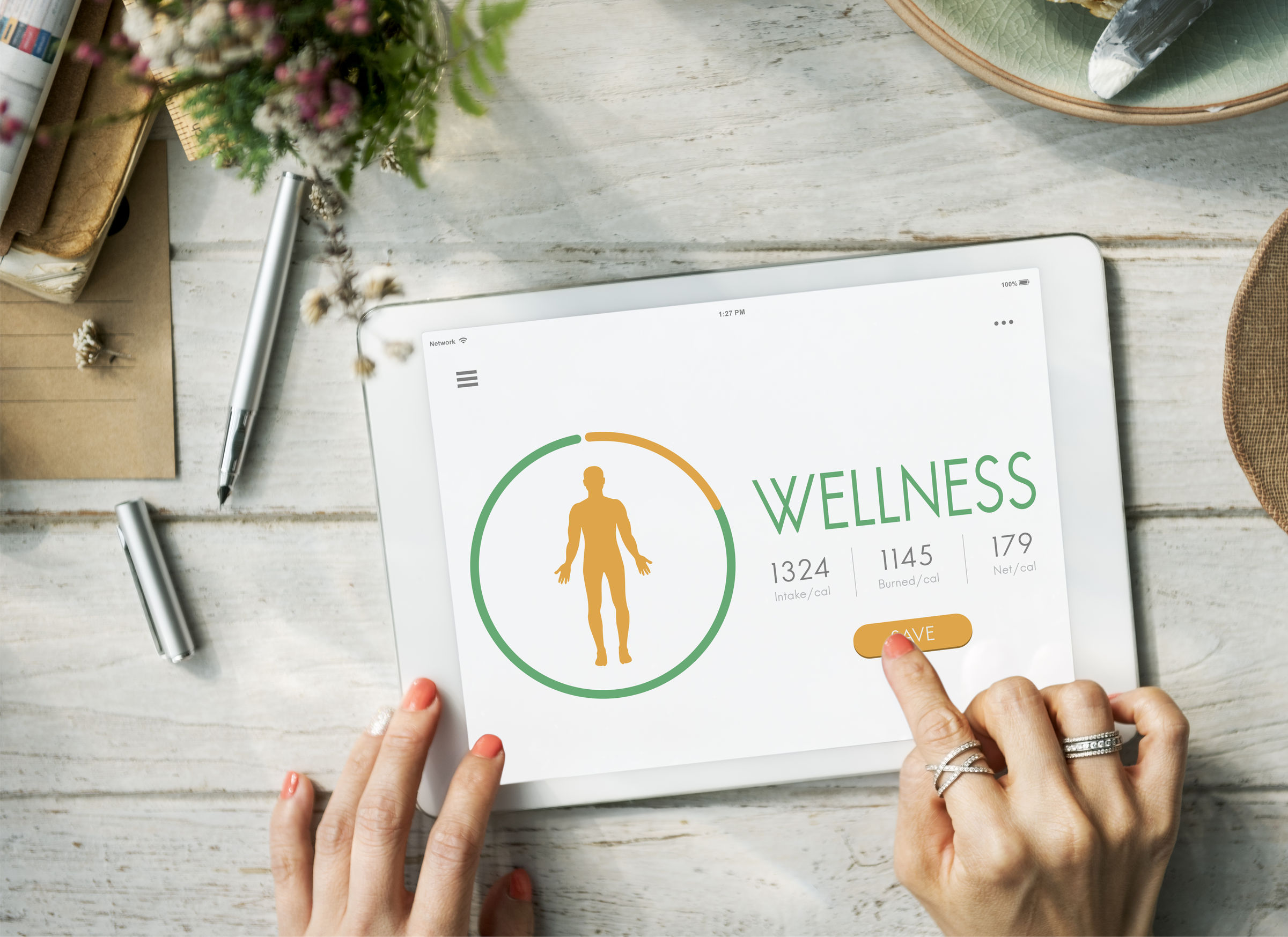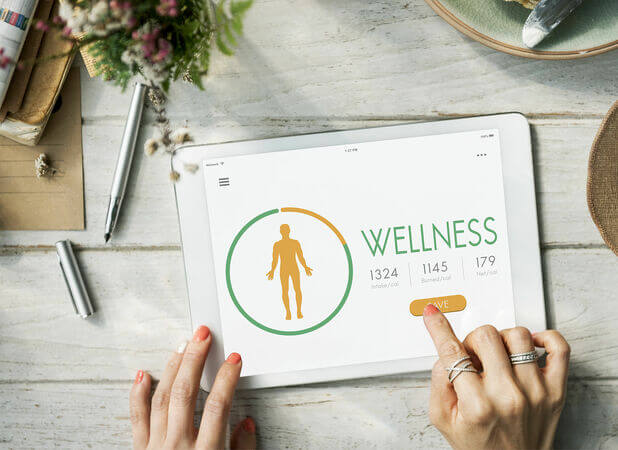 It's simple to schedule a Wellness Consultation, but here are step-by-step instructions and screenshots just in case you need a little help.
What is a Wellness Consultation?
In case you're wondering, an annual Wellness Consultation is required to obtain a prescription for all injection therapies and some oral therapies. It is similar to a visit with a doctor in their office, except it takes place virtually or over the phone. During your Wellness Consultation, a TeleWellnessMD provider will review your health history and wellness goals to make appropriate program recommendations and prescribe wellness therapies.
How much does it cost?
The fee is $49.95, but there are often special offers and promotions with discounted pricing available.
How to schedule
1. Click to access the New Patient Form and either log in or register a new account.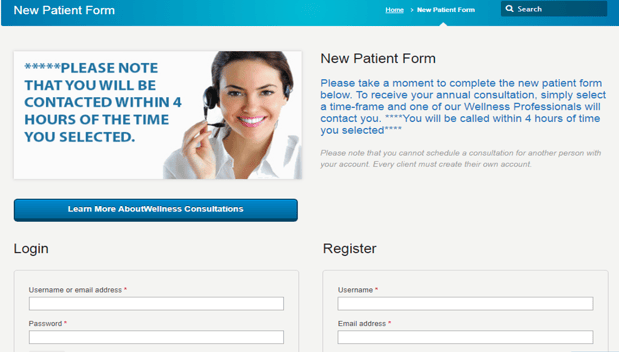 ---
2. Once you are logged in, fill out the New Patient form and click "submit."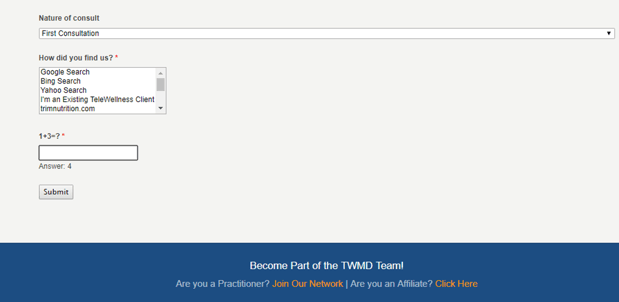 ---
3. Review the information and once it is accurate, click "continue to schedule." Using the calendar, select a date and time* for your Wellness Consultation and click "Book now." You will be contacted by a TeleWellnessMD provider within 4 hours of the time you select.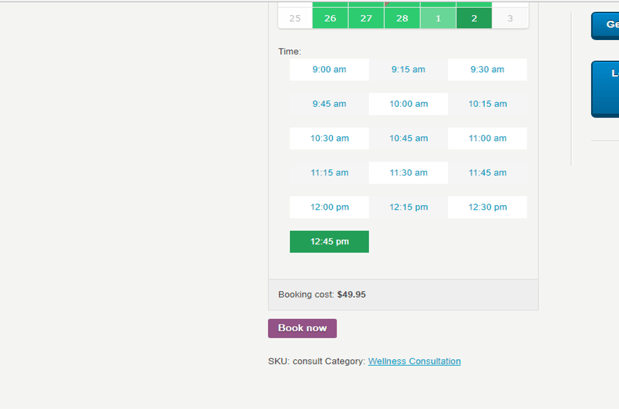 ---
4. In the lower, right corner, click "Checkout."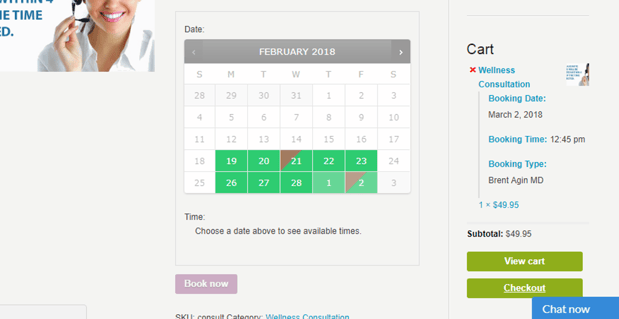 ---
5. If you have a coupon code, at the top of the page, hit "click here to enter your code" and enter your code. Then click "apply coupon."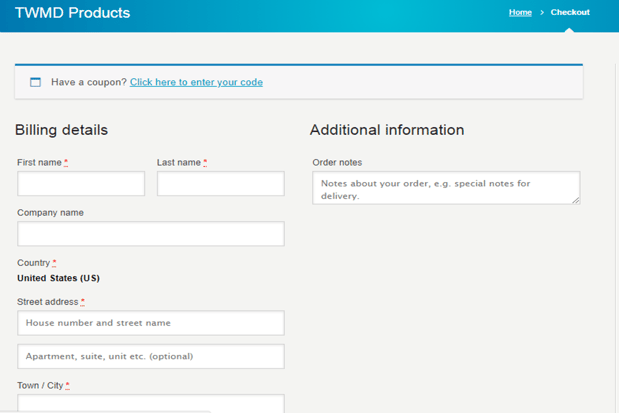 ---
6. Fill in your contact information in the billing section, review the terms and conditions, and click "place order."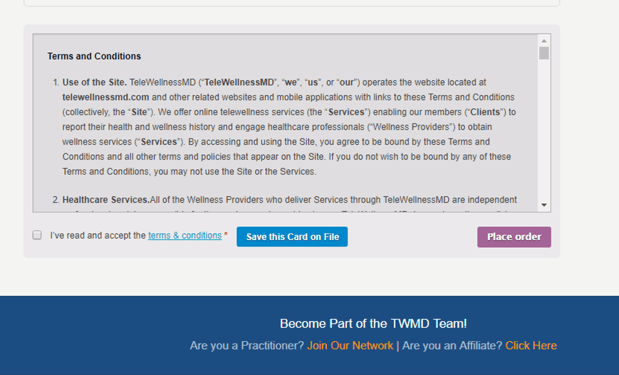 ---
You will receive a confirmation email with all the details. Once your Wellness Consultation is complete, you will receive an e-prescription that can be filled conveniently through the online portal at TeleWellnessMD.com.
Ready to get started? Schedule your Wellness Consultation today!
More posts for you:
Wellness Consultation - what is it and why do you need one?
Questions?
Chat or call (877) 659-6050. Our Wellness Advisors are ready to assist you.
About TeleWellnessMD® and Trim® Nutrition
CLICK HERE to browse our products.
TelewellnessMD® provides consulting and program recommendations for general health, age management, nutrition and other wellness healthcare needs through an online platform and network of wellness medical providers. Trim® Nutrition's product line includes vitamins, supplements and protein shakes manufactured in CGMP facilities and proprietary nutrient injections compounded in a certified licensed pharmacy using the highest quality ingredients. Headquartered in Clearwater, Florida, Trim® Nutrition's clinical staff of physicians, pharmacists, registered nurses, and research and development specialists are dedicated to the mission of Making Bodies Better™.