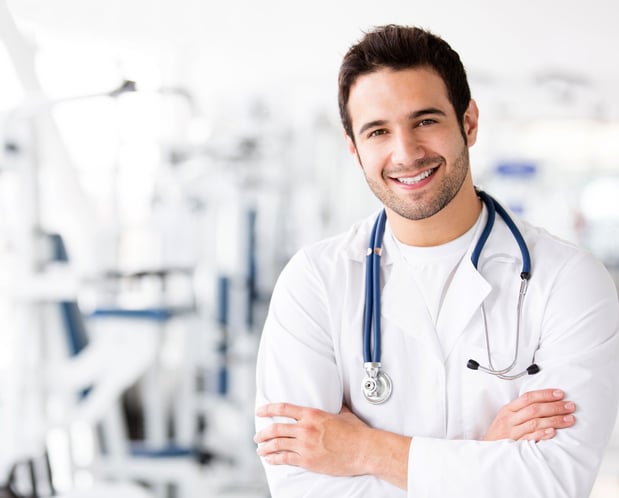 Appointment may include review of family history, lifestyle and medications, doctor says
TUESDAY, Sept. 20, 2016 (HealthDay News) -- Annual medical checkups are changing so that they'll be more beneficial for patients, according to a family medicine physician.
Research suggests that getting a regular physical examination doesn't necessarily improve patient health. So, the annual physical is transforming into a wellness visit, said Dr. Bill Curry, from Penn State Health Milton S. Hershey Medical Center.
Instead of a short physical exam, a brief chat and some blood work, wellness visits include discussions about family history and lifestyle, medication reviews, checks of vital signs and scheduling preventive screenings and vaccinations.
"When you look at me, my lifestyle factors and my family history, it will dictate something different for my care than someone else," Curry said in a medical center news release.
Patients are encouraged to take a more active role in their health care. Curry suggests the following steps before your wellness visit: Collect family medical history; gather all prescription, over-the-counter and herbal medications you use; and make a list of issues you want to discuss with your doctor.
Some people may be uncomfortable talking to their doctor about lifestyle habits such as smoking, drinking, unprotected sex with multiple partners or same sex partners, or mental health issues. However, a doctor needs as much information as possible to develop a care plan for patients, Curry said.
Even people who see doctors often for management of chronic conditions need a separate wellness appointment, he said. This lets doctors and patients discuss the "big picture," he added.
Technology is another important element of wellness visits.
"Electronic medical records have the potential to be powerful tools to understand peoples' risk and communicate health history across systems. So it's important to sit down and review that record with your doctor to make sure all the diagnoses and procedures done are correct, and the list of immunizations and medications up to date," Curry said.
Patient portals let people send secure electronic messages, photos and information directly to their doctors. This can make it easier to track a person's health and wellness.
"I think some of the conversations that sometimes happen at the office aren't going to happen that way anymore," Curry said.
"A doctor will review things, make recommendations and send you a message. It will cut down on time away from work, improve communication and lead to more efficient care," he said.
A Wellness Consultation with a TeleWellnessMD provider is similar to a visit with a doctor in their office, except it takes place virtually or over the phone. During your Wellness Consultation, a TeleWellnessMD™ provider will review your health history and wellness goals to make appropriate program recommendations and prescribed wellness therapies. Click the link below to learn more.

More posts for you:
Wellness Consultation: what is it and why do you need one?
Weight loss success stories: featured client testimonial
Anti-aging peptide therapy benefits
Questions?

Chat or call (877) 659-6050. Our Wellness Advisors are ready to assist you.
About TeleWellnessMD® and Trim® Nutrition CLICK HERE to browse our products.
TelewellnessMD® provides consulting and program recommendations for general health, age management, nutrition and other wellness healthcare needs through an online platform and network of wellness medical providers. Trim® Nutrition's product line includes vitamins, supplements and protein shakes manufactured in CGMP facilities and proprietary nutrient injections compounded in a certified licensed pharmacy using the highest quality ingredients. Headquartered in Clearwater, Florida, Trim® Nutrition's clinical staff of physicians, pharmacists, registered nurses, and research and development specialists are dedicated to the mission of Making Bodies Better™.
More information
The U.S. Centers for Disease Control and Prevention has more on regular checkups.-- Robert Preidt
SOURCE: Penn State Health Milton S. Hershey Medical Center, news release, Sept. 7, 2016
Last Updated: Sept. 20, 2016
Copyright © 2016 HealthDay. All rights reserved.