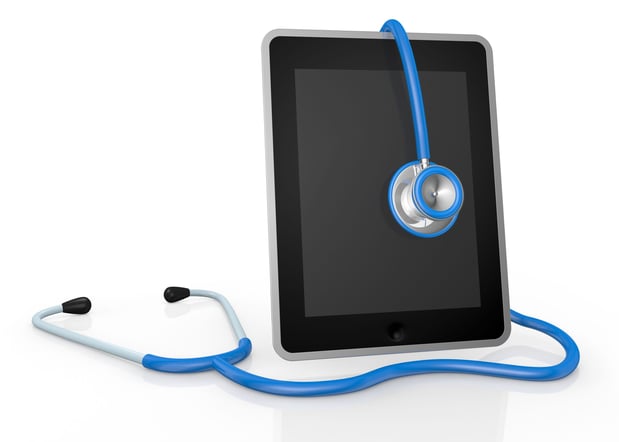 Find out the difference between wellness health care and traditional medicine; learn what a Wellness Consultation is and why you would need one; and understand the meaning of telehealth, telemedicine and telewellness.
What is a Wellness Consultation?
Simply stated, a Wellness Consultation is similar to a visit with a doctor in their office, except it takes place virtually or over the phone. During your Wellness Consultation, a TeleWellnessMD™ provider will review your health history and wellness goals to make appropriate program recommendations and prescribed wellness therapies.
Our vision is to expand telemedicine and telehealth services by providing access to safe, affordable and convenient wellness healthcare solutions.
The difference between wellness health care and traditional medicine
Wellness health care is different from traditional medicine, as it focuses on prevention, not disease. Wellness programs help people improve their health, overcome illness or disease through positive lifestyle changes such as regular exercise, better nutrition and sleep hygiene.
Traditional medical care centers treat illness as most people go to the doctor when they are sick however, preventing illness before onset is what preventive medicine is targeting. Preventive and wellness medicine doctors develop ways to prevent disease and keep people healthy.
Telehealth, telemedicine and Telewellness™ are elevating access and convenience of medical care to a higher standard.
What is telehealth?
Telehealth involves the distribution of health care services, recommendations, prescriptions and information using electronic information and telecommunication technologies facilitating long distance contact between health care providers and patients. Telehealth is similar to telemedicine, but on a broader scale. While telemedicine applies specifically to remote clinical services, telehealth involves both clinical and non-clinical services as well as education and training.
What is TeleWellnessMD™?
As the original Telewellness™ pioneers, our vision is to expand telemedicine and telehealth services by providing access to safe, affordable and convenient wellness health care solutions.
TeleWellnessMD™ provides telehealth solutions for wellness health care through an online platform and a network of wellness medical providers. These providers are licensed and credentialed MDs, DOs, ARNPs or PAs. Our programs and prescribed protocols concentrate on weight loss, performance enhancement, disease management and age management issues using only prevention and optimization in areas of wellness such as; sleep, nutrition, hormones, exercise, diet, inflammation reduction, and lifestyle modification.
Wellness programs may include doctor formulated oral nutraceuticals, dietary supplements, laboratory testing and compounded pharmaceutical therapies. All prescribed pharmaceutical products are made in a premium compounding pharmacy, certified and licensed in states nation-wide.

All TeleWellnessMD™ clients maintain an established relationship with a primary care physician including routine checkups. TeleWellnessMD™ does not provide services for primary care or emergent conditions or prescribe any scheduled drugs. TeleWellnessMD™ does not consult people under the age of 18.

Wellness Advisors are available nationwide Monday through Friday 8 a.m.- 5 p.m. EST.
How much does a Wellness Consultation cost and would I need one?
Regulations require a consultation with a licensed medical professional in order to receive any vitamin or nutraceutical injections, HCG detox or peptide therapies. A Wellness Consultation is only $49.95. TeleWellness is safe, convenient and affordable.
We are focused on the complimentary delivery of wellness care, which includes help with the following:

Vitamin and nutrient deficiencies

Hormone imbalance

Immune system support

Athletic performance improvement

Antioxidant support

Inflammation reduction

Improved sleep quality

Increased energy through metabolic enhancement

General wellness support for most medical conditions
Click the link below to download The TeleWellnessMD™ Nutrient Injection Guide FREE eBook which explains why nutrient injections are the most effective form of nutritional therapy.
How do I schedule a Wellness Consultation?

To schedule your Wellness Consultation, visit TeleWellnessMD.com/my-account and follow the prompts. For assistance, Live Chat with an operator online or call (877) 659-6050 M-F 9 a.m. to 5 p.m. EST to speak with a Wellness Advisor.